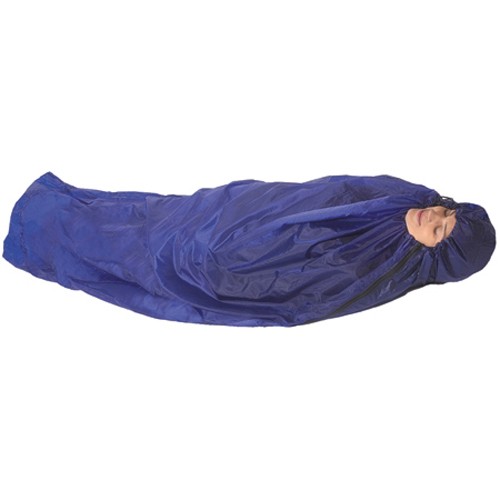 Equinox Ultralite Bivy Mummy Bivy Sack - Designed with 1.1 ounces of silicone impregnated ripstop nylon you'll have a water repellent and breathable top with a waterproof bottom. Extremely lightweight you'll be protected with the Equinox Ultralite Bi read more...
$84.99
More Info at Camp Gear Camping Products
The Alpine Bivy Bag by Outdoor Research is almost like being in a tent, but without the hassle of setting up. The Alpine Bivy bag is designed with a Gore-Tex Respiration Positive+ fabric which offers complete protection from rain a read more...
$218.90
More Info at Rock Creek
With all the weather protection that you need and none of the weight that you don't, the Aurora Bivy™ will let you sleep soundly through the night. The 3-layer GORE-TEX® Respiration Positive™ fabric allows you to breathe comf read more...
$198.95
More Info at Rock Creek